Look how cute she looks in them!
(Sorry for plagiarizing your picture!)
I don't have any peep toe shoes yet, so I definitely have a niche to fill! But unfortunately $300 is more than I usually shell out for shoes, so I've been biding my time looking for good deal. I snatched up this last pair of Cole Haan Air Carma Grey Suede Pumps for ~$100 online a while back: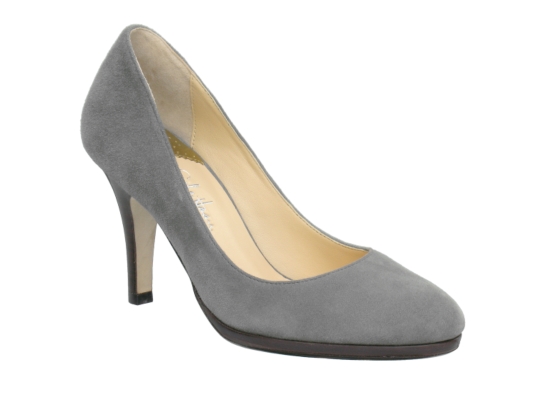 But unfortunately size 5 was too small for me and I had to return it. Alas my search continues...
Then I saw these on
Amazon
today:
They're Cole Haan Kindle book covers! I didn't realize designers do "luxury" book covers these days. I myself would probably never spend $85-140 for a name-brand book cover (I'd rather save the money for shoes!)... but I guess must be a market for it.
Anyway, although the Asian frugality in me loves a good deal and I almost never buy full-price... dear hubby is getting "us" an Apple iPad tomorrow. I love my iPhone but honestly didn't think we really needed an iPad. But I guess it will be useful for reading my medical textbooks (downloaded in pdf) which are mostly images and won't display right on the Kindle.